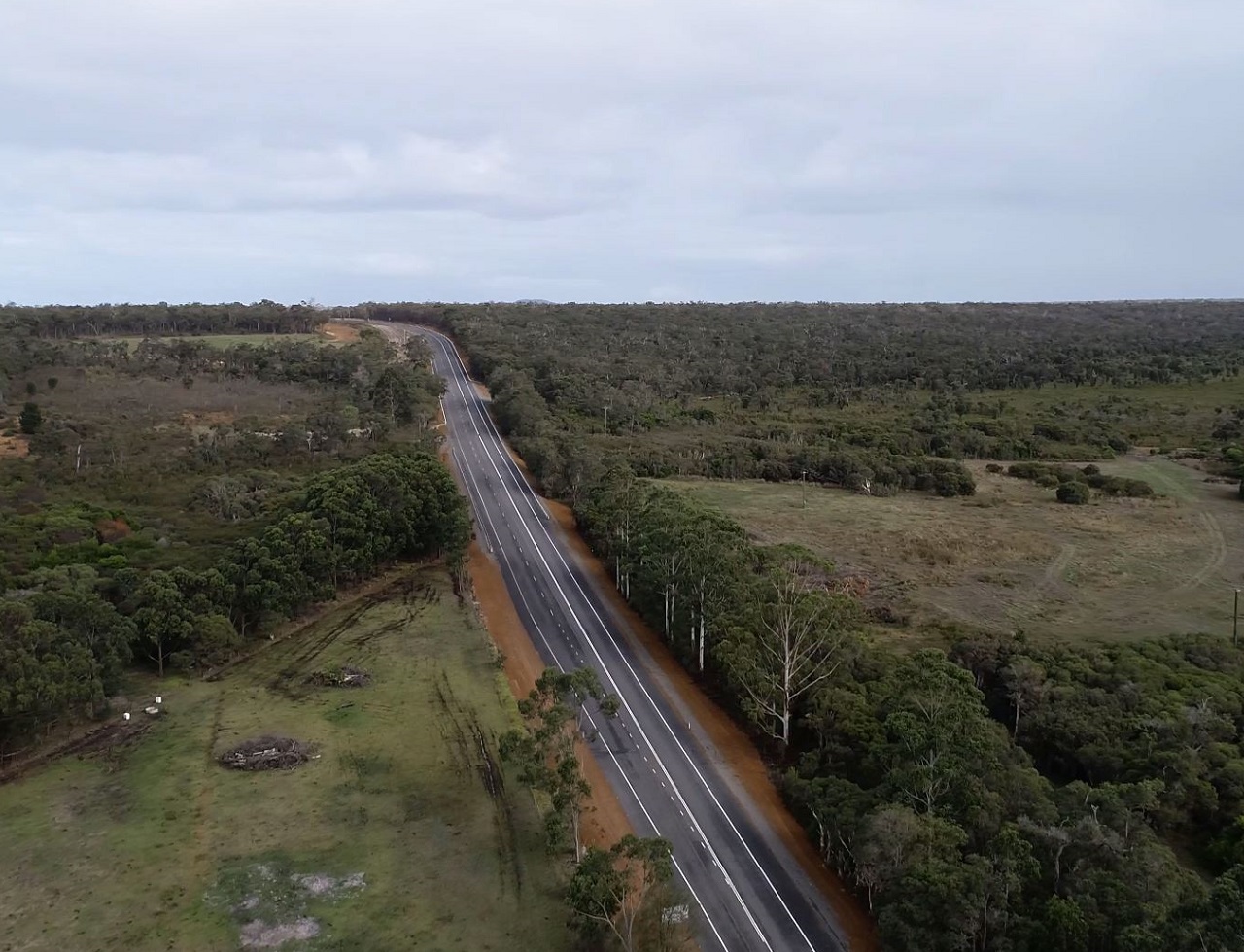 Location: Albany, WA
Client: Main Roads WA
Timeframe-For-Completion: 3 Months
Contract Value: $6.5 Million
Back to Albany with Main Roads WA, Densford Civil were awarded the South Coast Highway Reconstruction Project. Works involved realigning over 2.5kms of rural highway. This Highway is the major west-east inter-regional route, the sole freight and tourism route from the Eastern States to the Great Southern. As such, traffic management was critical to the timely completion and safety of the works. With the project located in a beautiful part of Western Australia with an abundance of native flora and fauna Densford Civil undertook clearing works with the aim to preserve. In particular, Western Ringtail Possums and other terrestrial fauna in area required action plans for protection and relocation. Works were completed on time, to budget, and with little disturbance to traffic and the environment. Densford Civil were praised for the management of the project.