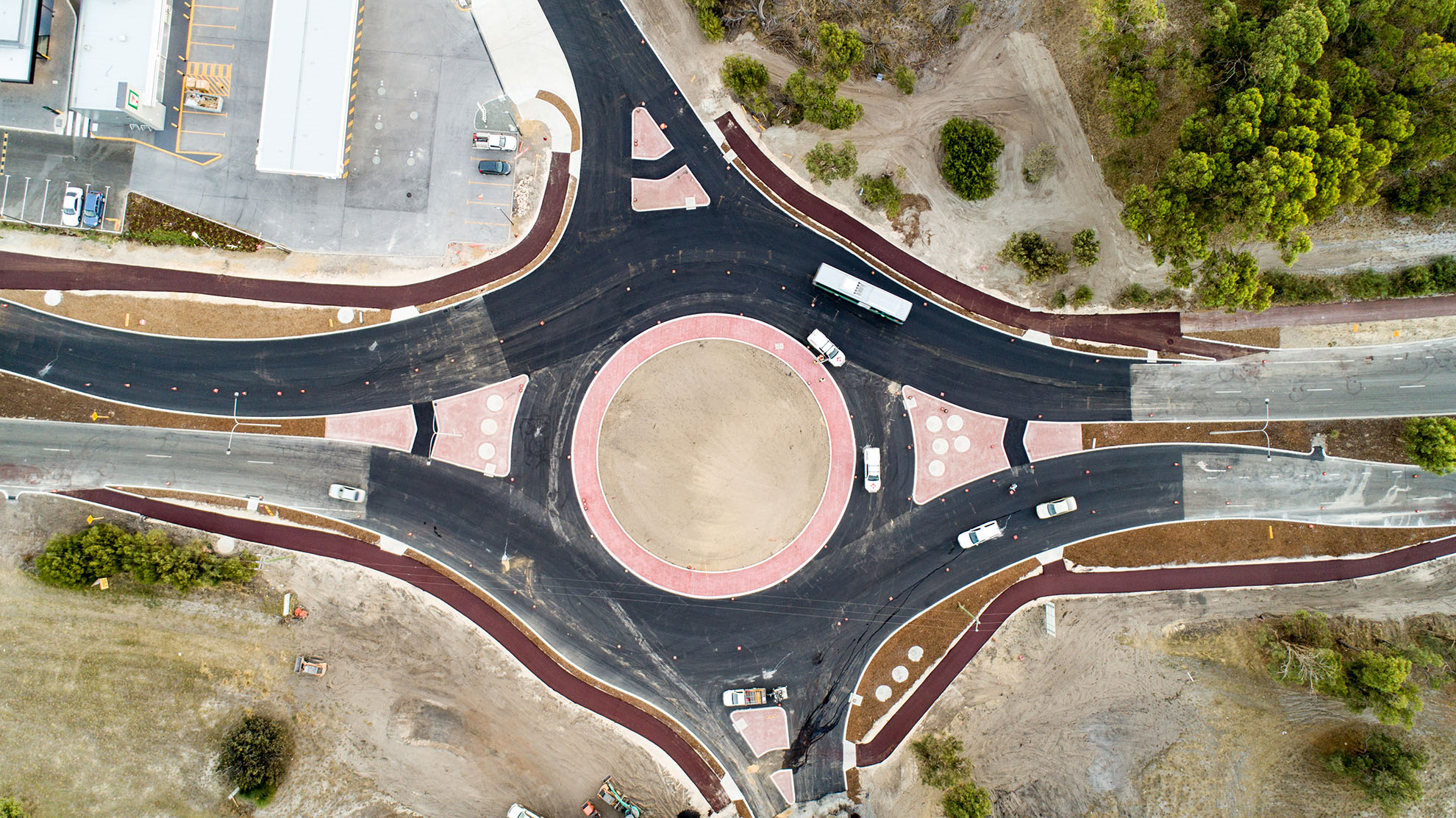 Location: Success, WA
Client: Porters Consulting for Meyer Shircore
Timeframe-For-Completion: 3 Months
Contract Value: $1 Million
With a new shopping complex build imminent the client required a motivated and experienced civil contractor to construct the nearby Beeliar Drive roundabout and reconstruct Kemp Road to improve access and traffic flow to the area. They found this in Densford Civil who met the challenge head on. Due to the scope of the project, worth noting Kemp Road is a school drop off and pick up area, Densford Civil implemented major traffic management with focus on community communication which resulted in no traffic incidents. Road conditions also became an issue with the existing base course being limestone and not road base as predicted. Densford Civil were quick to asses the situation and implement a new design. Despite the difficulties the roundabout was finished to standard and on time. This resulted in a very satisfied client.