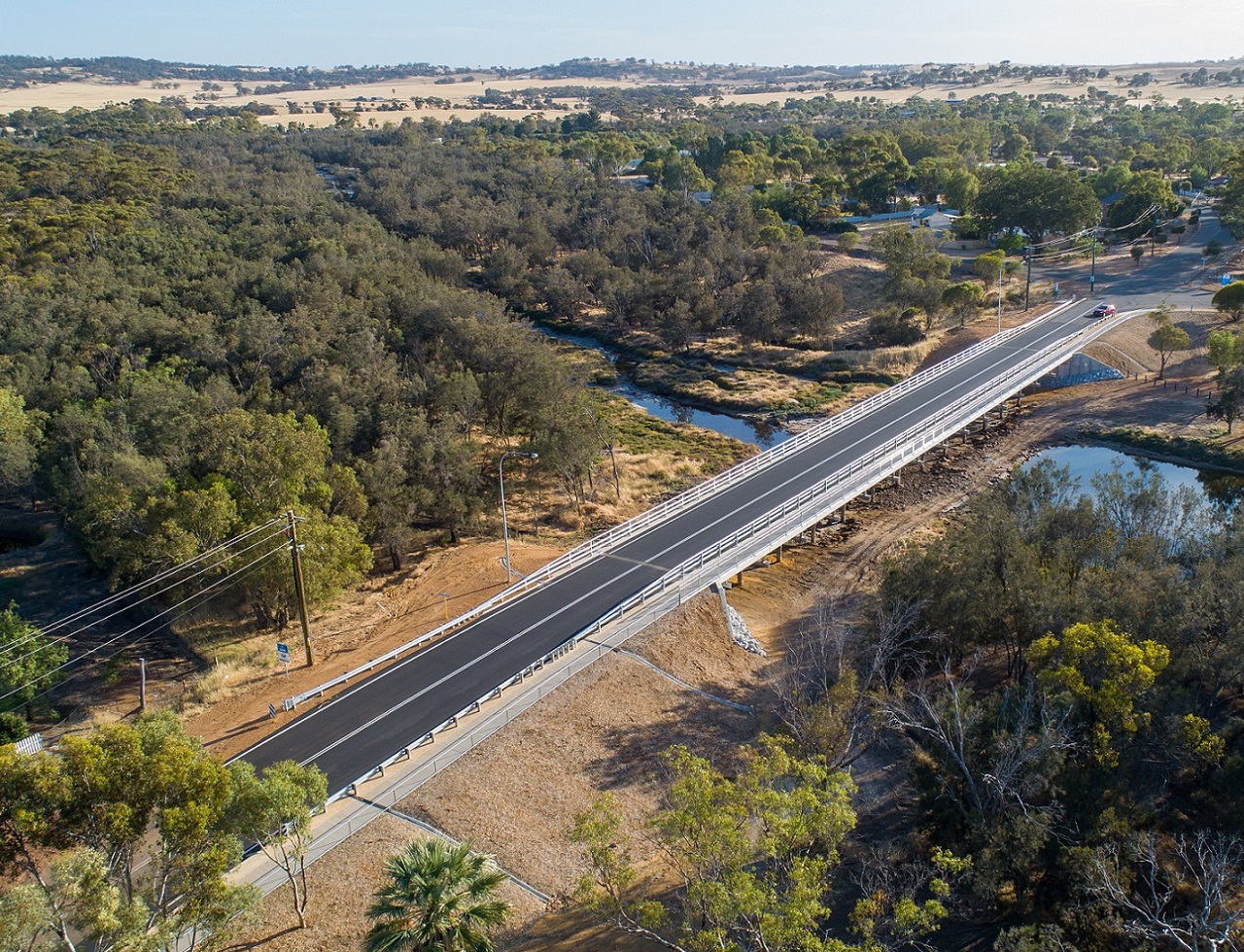 Location: Beverley, WA
Client: Main Roads WA
Timeframe-For-Completion: 10 Months
Contract Value: $3-4 Million
The team worked hard over the year battling the summer and winter seasons to reconstruct and widen the old timber bridge in Beverley. Scope of works involved; replacing and widening reinforced concrete overlay and walkway, replacing Western Power overheads with conduits under deck, guardrail upgrade and new stringers, reconstruction of wing walls, pot abutment and pier piles, halfcap and fullcap replacements and extensions, abutment 1 & 2 concrete sheeting, and timber bridge maintenance. Works were conducted on an Aboriginal heritage site, which meant Densford worked very closely with the aboriginal community, acknowledging the ancestry of the land. Feedback from local residents and local traffic were all positive, making for a successful project completion.