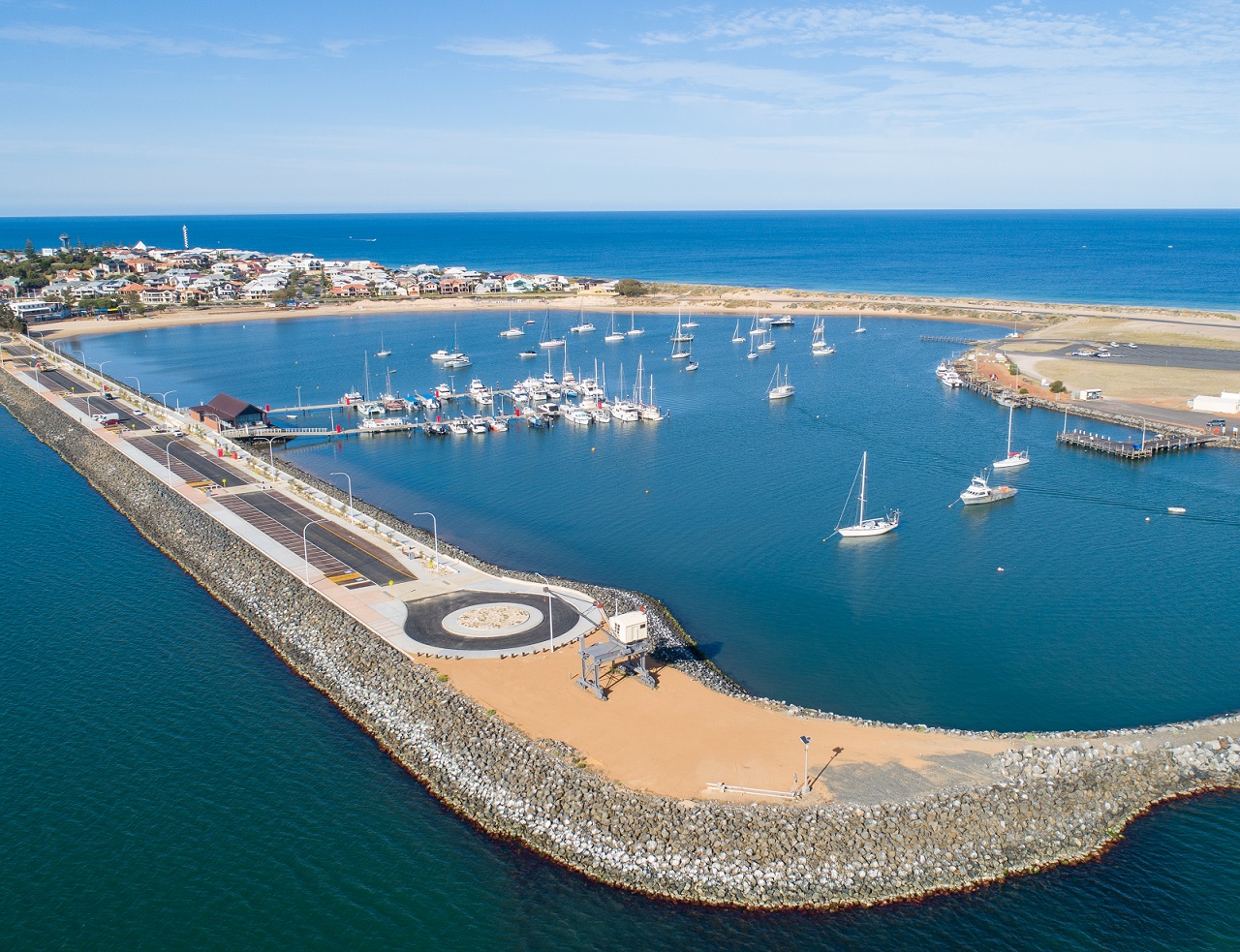 Location: Bunbury, WA
Client: Department of Transport
Timeframe-For-Completion: 15 Months
Contract Value: $7 Million
Densford Civil was awarded the Casuarina Boat Harbour Redevelopment Works Stage 2 of the $78.1 Mil project. The scope of works awarded to Densford Civil involved reconstructing Jetty Road, the addition of a penholder facility and public toilets, 164 new car parking bays, improvements to utilities including power and water, construction of a multipurpose building, and the introduction of shared paths and landscaping rejuvenating the area. It may be hard to believe but one of the biggest challenges faced on this project were the seagulls. Nesting season occurred whilst the team were making headway, meaning territory was being challenged. Protecting these animals is of high importance so with professional help the team adopted protective plans and navigated around them, keeping to the project's EMP. Despite the challenges, these highly publicized works were completed to the satisfaction of the client and local community.