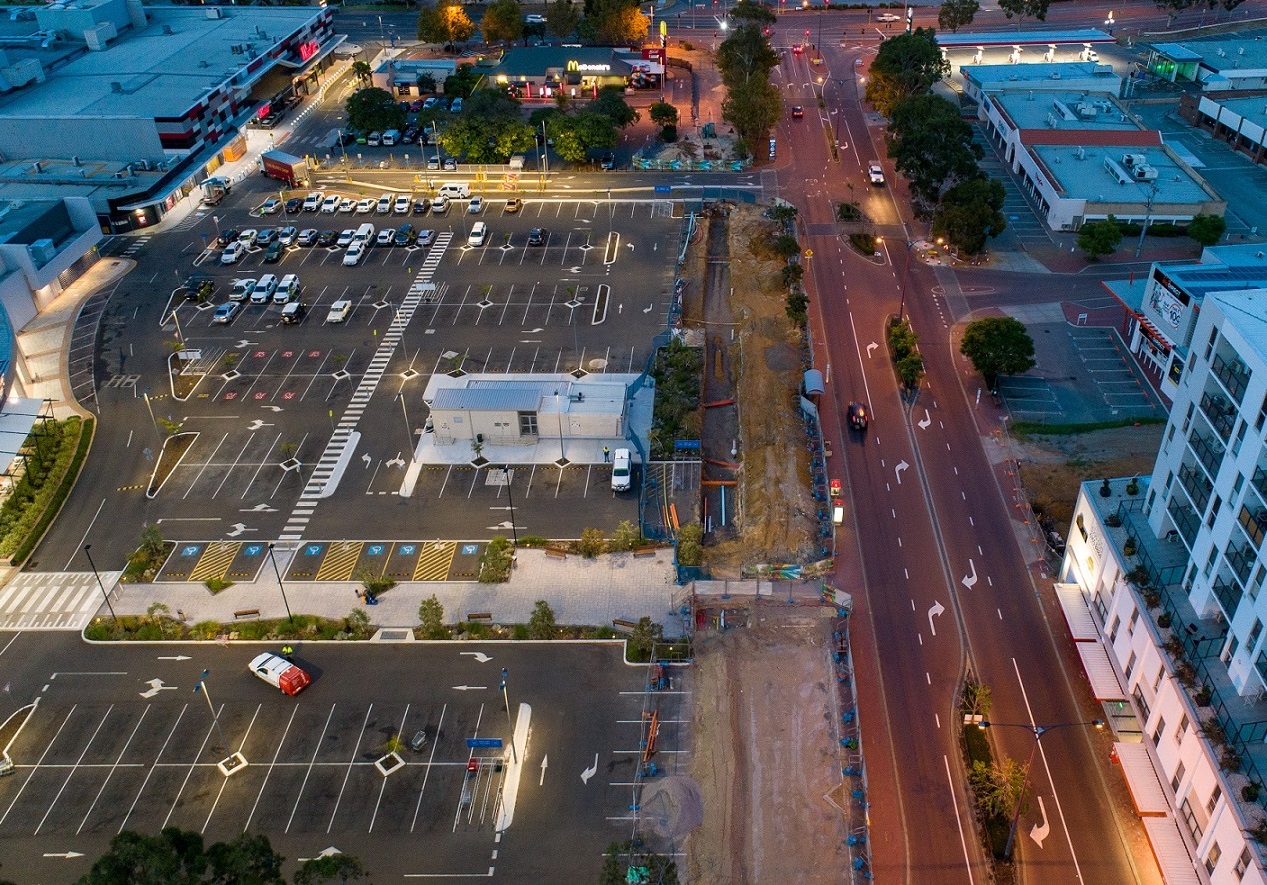 Location: Canning, WA
Client: City of Canning
Timeframe-For-Completion: 3 Months
Contract Value: $900k
As part of the City of Canning $78mill major upgrade project, Densford Civil was awarded the relocation of services along Cecil Avenue. This included all services running down the southern side of Cecil Avenue to a new corridor created by a land exchange with Scentre Group (Carousel Shopping Centre). Service relocations included but was not limited to; water mains, private sewer pressure mains, ministers sewer, Atco gas main, Telstra, Western Power, Optic Fibre and more. This intricate project had significant challenges including the identification and subsequent removal of a number of unknown and abandoned existing services. Additionally, the site location between a busy urban street and a bustling shopping centre car park created logistical issues. Densford Civil coordinated and communicated with all relevant stakeholders involved which resulted in a successful completion of the project. Densford Civil achieved zero damage to all existing services. A job well done!