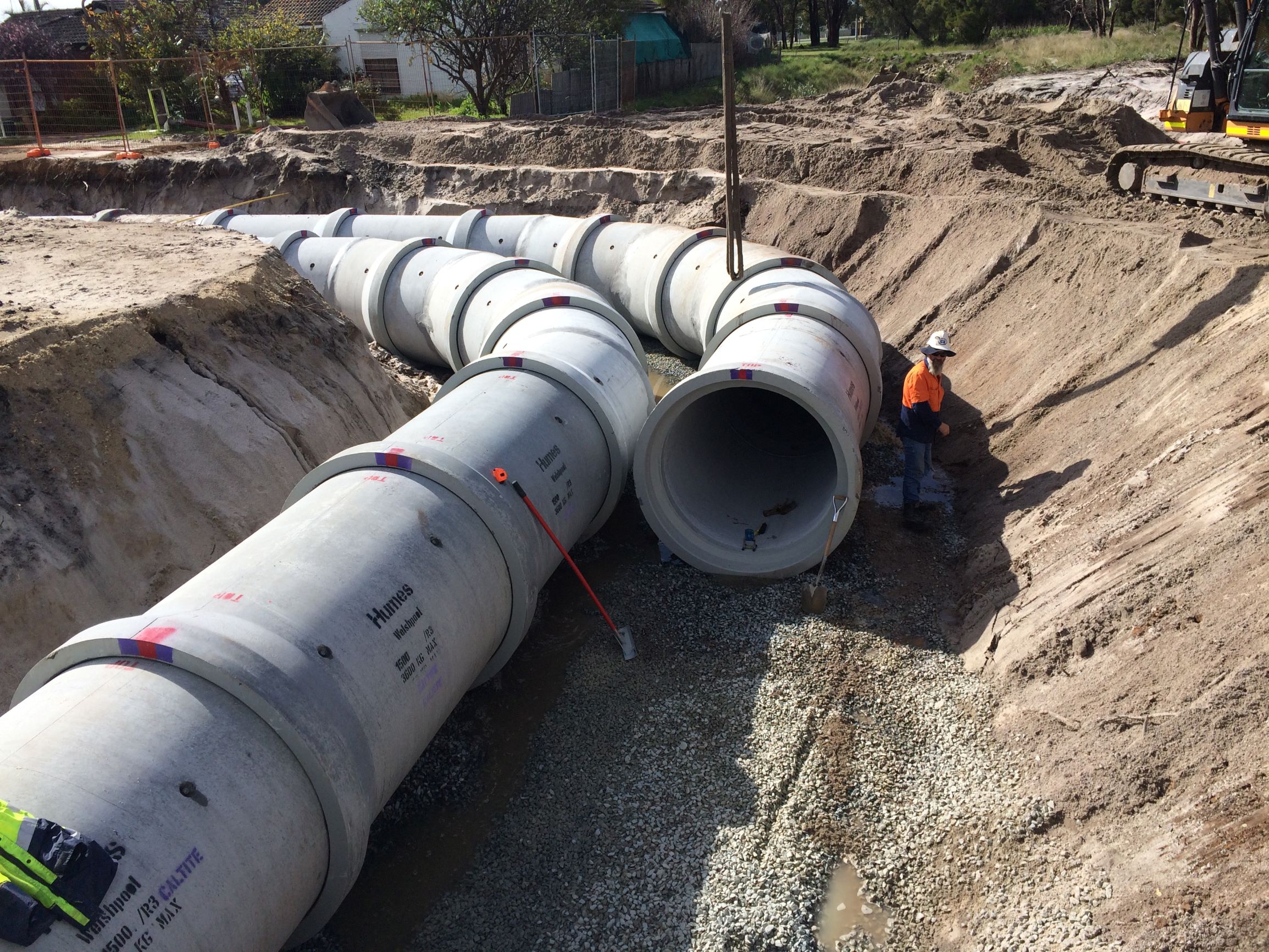 Location: Perth Airport, WA
Client: Perth Airport Pty Ltd and Perth Transport Authority
Timeframe-For-Completion: 6 Months
Contract Value: $5-10 Million
Part of the forward works for the Forrestfield – Airport Link, included the extension of Central Avenue, the construction of a roundabout at Dunreath and Snook Road, and the installation of two kilometers of a DN1500 storm-water diversion of the Southern Main Drain. The project took place within an established residential area with numerous railway projects being constructed concurrently and in close proximity. Densford Civil's diligence, communication, and quality assurance were praised by the team at Perth Airport, as several design faults were able to be captured prior to construction.