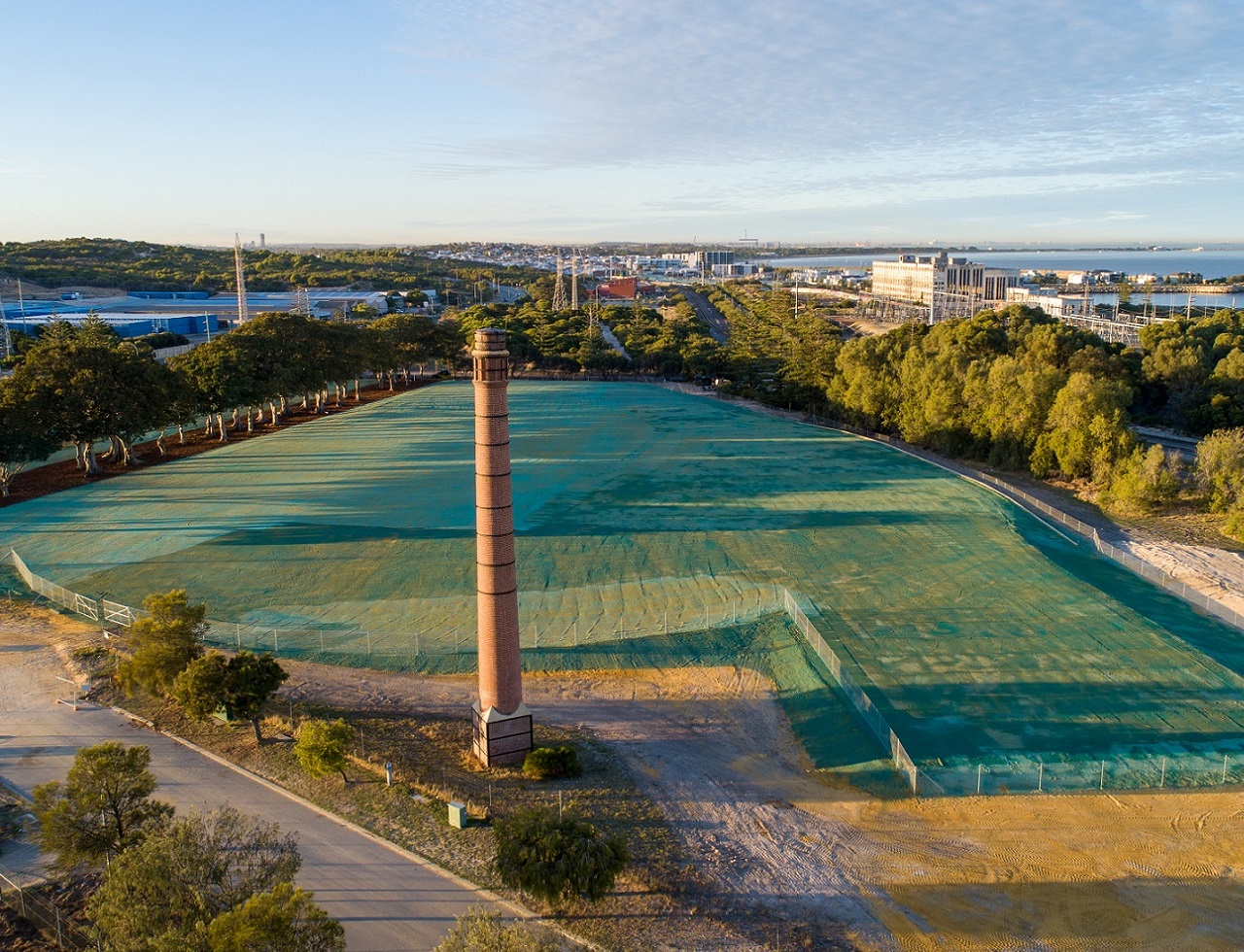 Location: North Coogee, WA
Client: DevelopmentWA
Timeframe-For-Completion: 2 Months
Contract Value: $800k
Coogee coastline has historically been an industrial site that now hosts iconic residential areas including the Cockburn Coast Oval project, awarded to Densford Civil. Whilst the space was transformed we paid homage to its history by aiding in the preservation of the heritage listed Robb Jetty Chimney,  all that remains of the old meatworks industry in North Coogee. Our team were proactive in the preservation by using an alternate earthworks methodology which proved extremely successful. The project works involved the installation of 24,000m² geotextile with a 500mm capping layer of clean certified fill over the entire site. Works were completed on time, with the successful preservation of the Robb Jetty Chimney, and to the satisfaction of the client and relevant stakeholders.