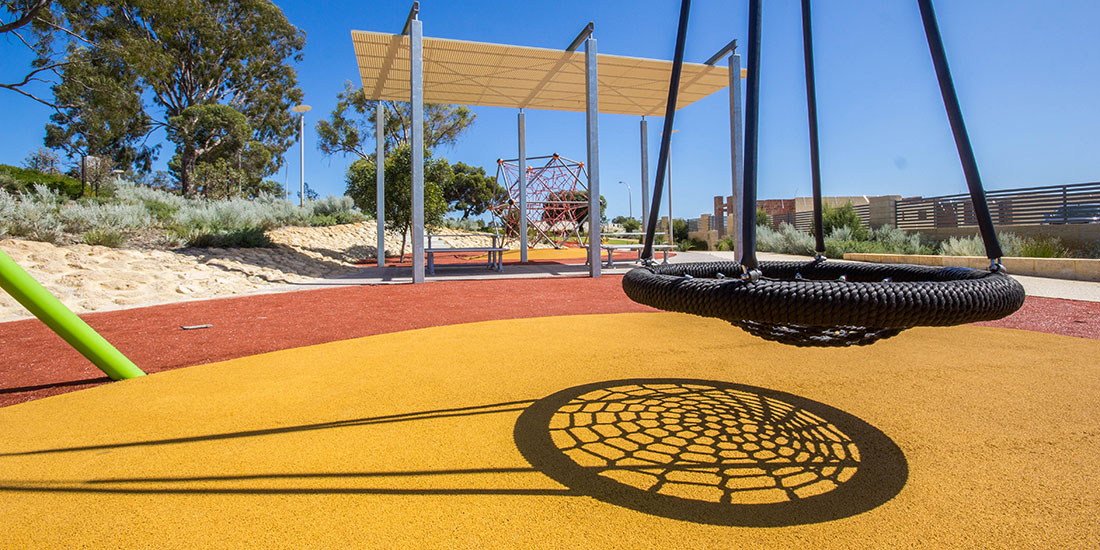 Location: Craigie, WA
Client: Landcorp
Timeframe-For-Completion: 1-2 Months
Contract Value: $1-2 Million
Densford Civil transformed the former Craigie High School site into 110 residential lots over 10 hectares. As part of this land development Densford Civil took on the significant landscape portion of the works, which included a full kid's play area consisting of the design and installation of a look out structure, the installation of a range of play equipment and a range of furniture from park benches to art displays and installing significant quantities of ecopsed aggregate concrete.  Densford Civil also completed the irrigation required for mature tree transplants and the retention and protection of existing trees.