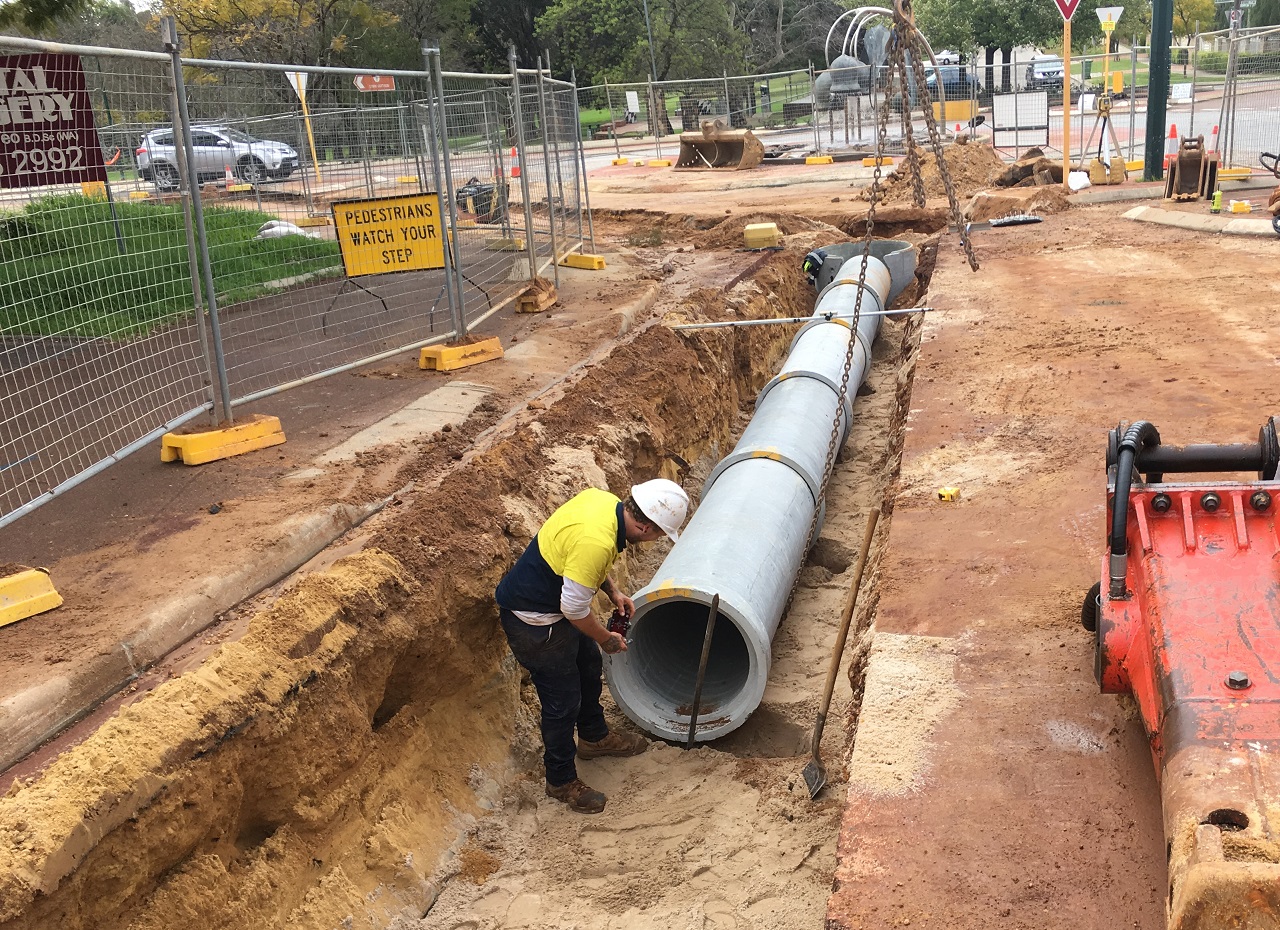 Location: Kalamunda, WA
Client: City of Kalamunda
Timeframe-For-Completion: 3 Months
Contract Value: $1-2 Million
Working directly through the town centre of Kalamunda, Densford Civil installed over 400 metres of stormwater drainage through hard laterite rock. Constant stake holder and community engagement was essential, ensuring all businesses maintained productivity whilst rock breaking, open trenching and reinstatement to match the existing conditions, occurred down the main streets. A good working relationship was established with the City of Kalamunda, impressed with Densford Civil's ability to follow up complaints and clearing issues as they arose in a prompt manner.