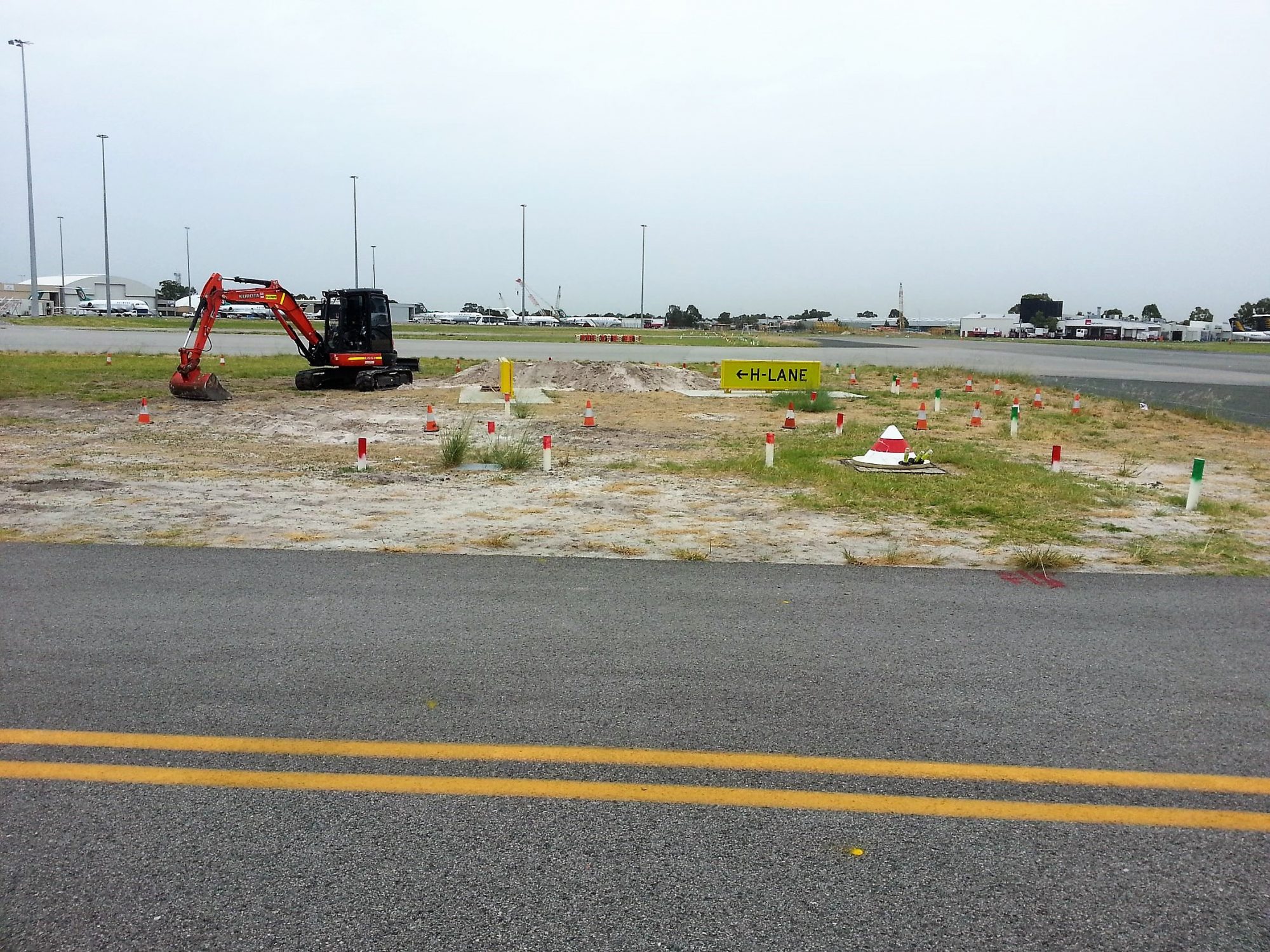 Location: Perth Airport, WA
Client: Perth Airport Pty Ltd
Timeframe-For-Completion: 7 Months
Contract Value: $2-3 Million
Densford Civil installed over 5 km of the High Voltage and Fibre Optic cable from the domestic to the international side of the Perth Airport. The works included drilling underneath the main and secondary runways as well as several taxiways. Aspects of the work were required to be completed at night to ensure the various Perth Airport permits were adhered to. The installed cables were tested, terminated, and commissioned for Perth Airport use.