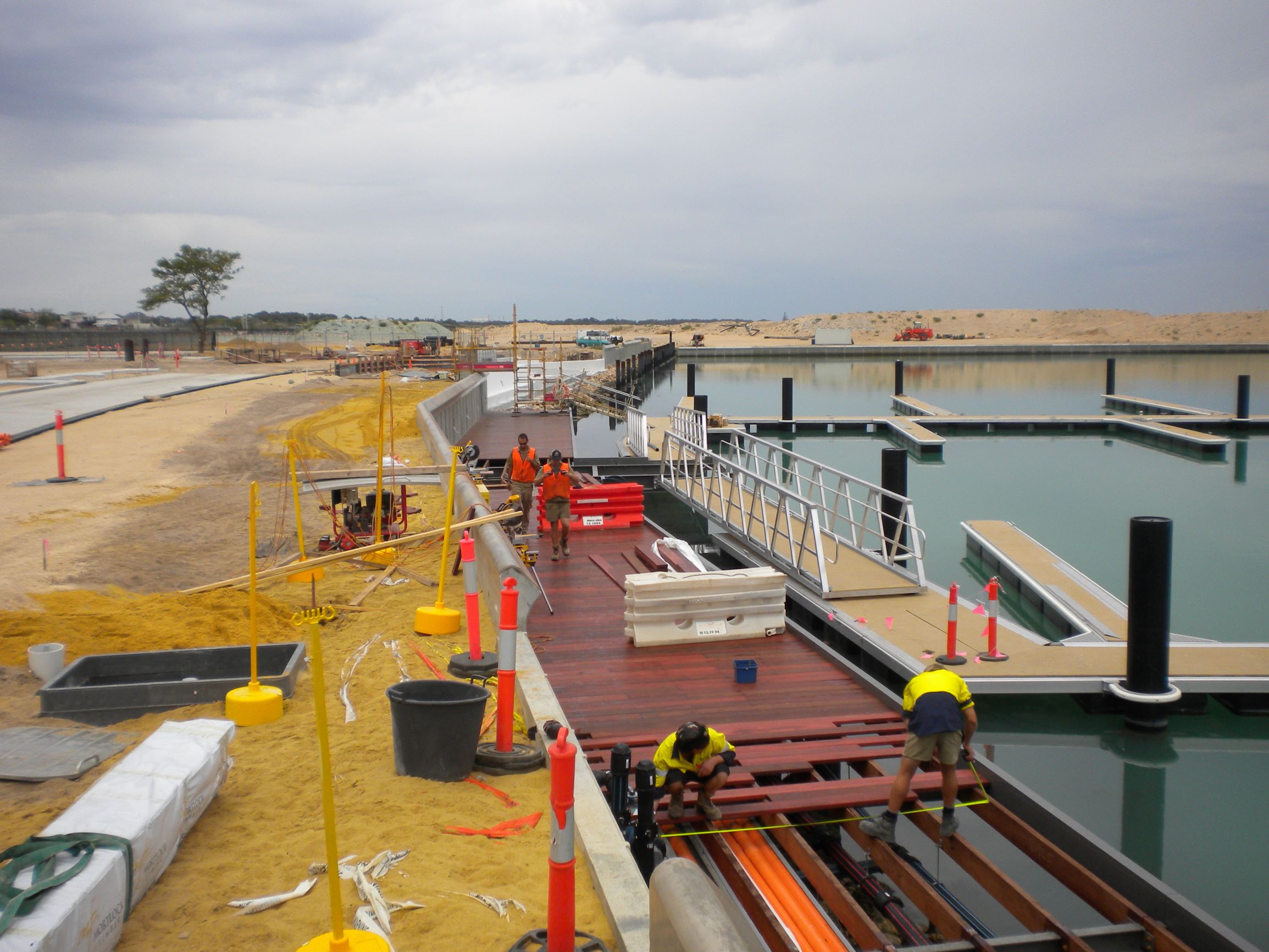 Location: Port Coogee, WA
Client: Port Coogee
Timeframe-For-Completion: 11 Months
Contract Value: $7-9 Million
The impressive 1,000m2 jarrah and steel boardwalk at the Port Coogee Marina was constructed by Densford Civil as part of the Port Coogee Marina Redevelopment project. Densford Civil also provided the engineering, fabrication and installation of numerous other marina elements and furniture, ranging from steel gatehouses to exposed aggregate walls. The final product is aesthetically pleasing and is enjoyed by numerous beach dwellers on a daily basis.