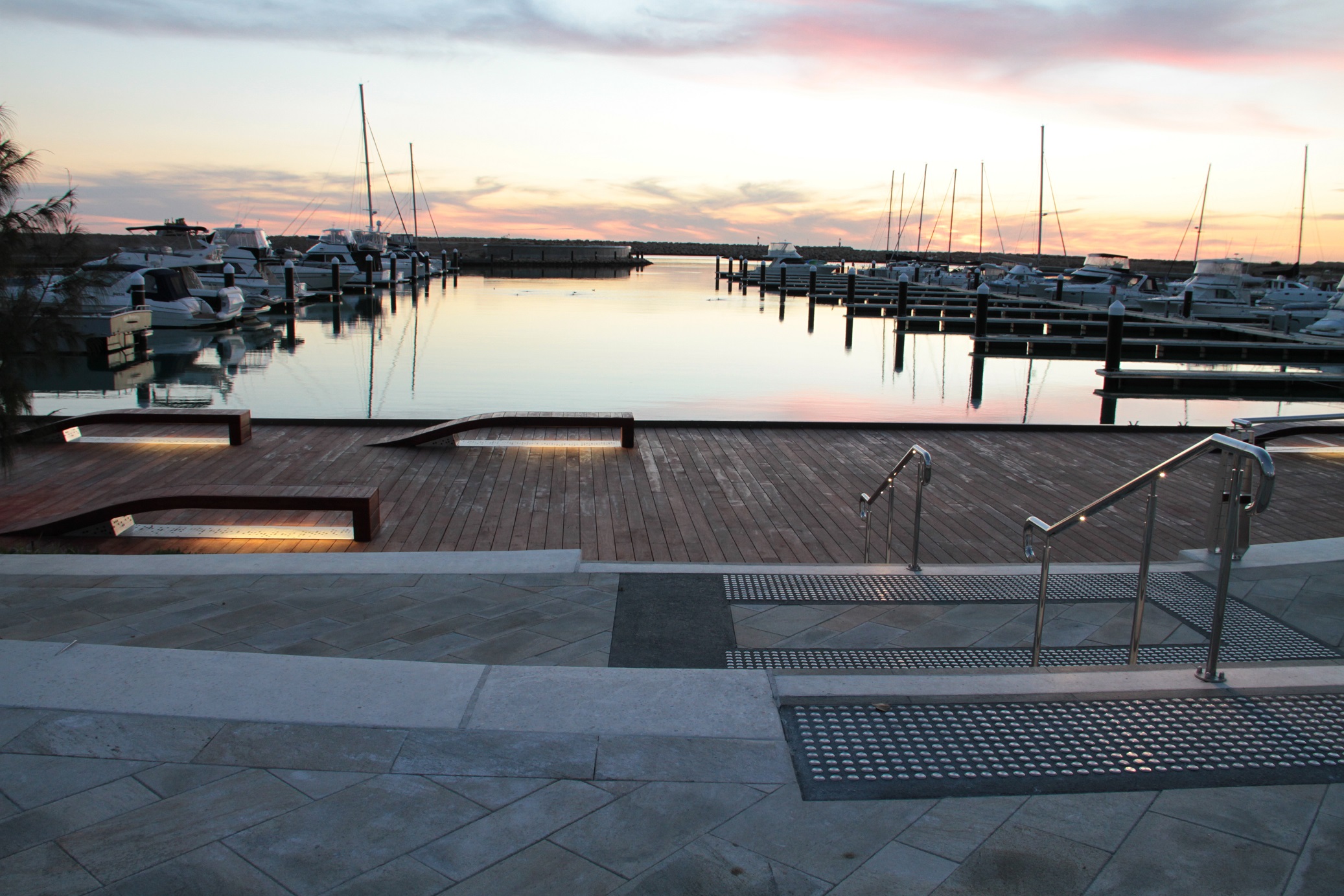 Location: Port Coogee, WA
Client: Australand Property Group
Timeframe-For-Completion: 6 Months
Contract Value: $2-3 Million
Densford Civil successfully helped bring to life Australand's vision of an idealistic marine town, the Port Coogee project. As part of the $24 million land development project, Densford Civil successfully produced significant landscaping works. This included; the construction of a man-made beach, construction of pathways, turfing, planting, reticulation and mature tree transplants, installation of a jarrah and steel boardwalk, lighting installation, and the construction of architectural stone and brick roads. The Port Coogee project is one of Densford Civil's largest and most successful projects.