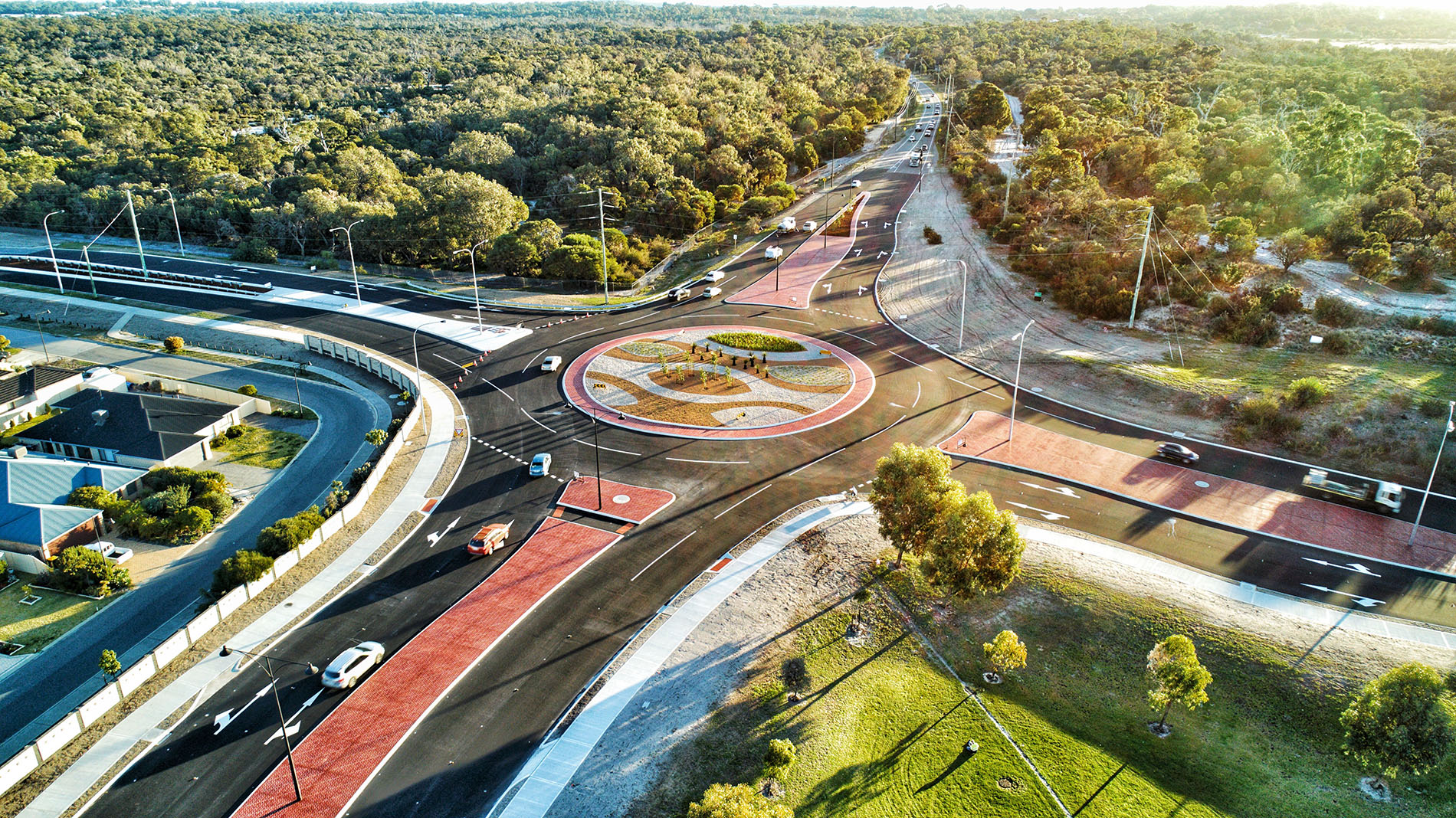 Location: Cockburn, WA
Client: City of Cockburn
Timeframe-For-Completion: 3 Months
Contract Value: $2-3 Million
High traffic density areas are where Densford Civil stands out from the crowd. This was evident during the construction of a 10,000 m2 roundabout at the intersection of Hammond and Russell roads in Cockburn. During the construction process numerous elements, from the pavement material to the road alignments, needed to be re-designed by Densford to meet site conditions. The project management and final product were described as a huge success by the City of Cockburn, with Councillors and members of the public praising the absence of issues in a difficult environment.