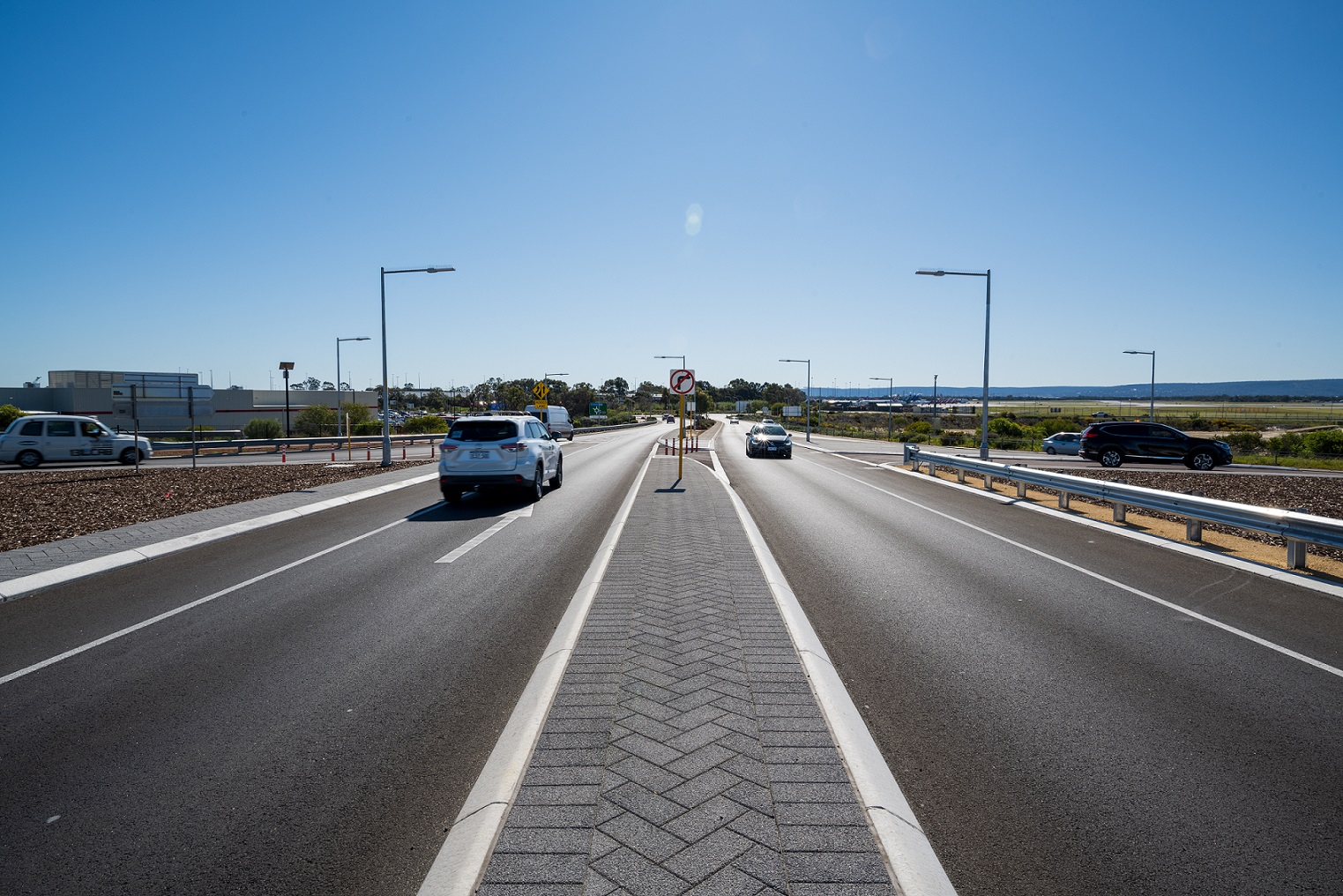 Location: Perth Airport, WA
Client: Main Roads WA / DM Roads
Timeframe-For-Completion: 4 Months
Contract Value: $1.5 Million
Project works included the installation of a free-flowing slip lane from Tonkin Highway southbound to Dunreath Drive eastbound, realignment of the eastern side of the interchange, reinstating the provisional access track for southbound ORT, and realignment of the shared path across the slip lane. The project was awarded to Densford Civil February 2020, with works commencing at the beginning of the Covid 19 pandemic where hoarding was at its height. What is the correlation you ask? Location, location, location. Works were adjacent to Costco Warehouse which at the time had its grand opening seeing thousands of Western Australians lining up for supplies. Understandably traffic was a major issue for this project. Densford Civil worked alongside Costco and relevant stakeholders to see the successful implementation of major traffic management initiatives. Works were completed with reduced traffic interference, to a high quality, and to the satisfaction of the client and major stakeholders.