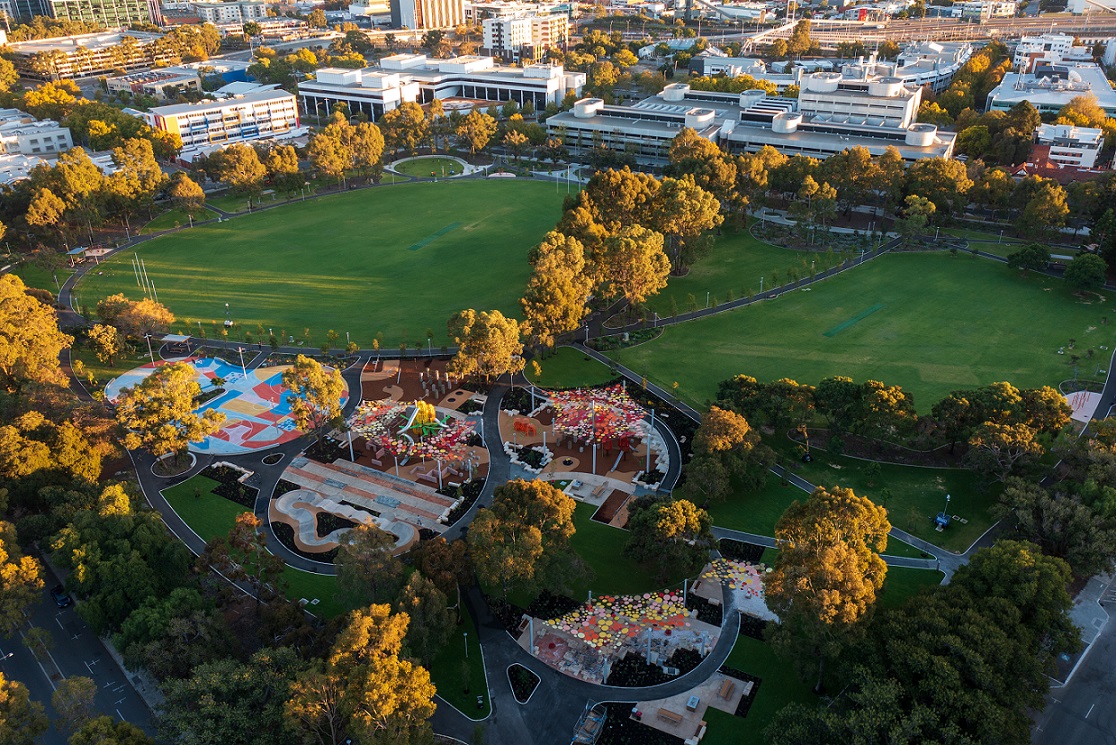 Location: Perth, WA
Client: City of Perth
Timeframe-For-Completion: 10 Months
Contract Value: $10 Million
Wellington Square is one of the largest and only active sporting reserves within the City, measuring approximately 7.7 hectares. The area is known to be of social and recreational importance to Aboriginal people with a rich history of human occupation and use. Working closely with our Aboriginal partner Djana Koodal our team produced works reinvigorating the space whilst respecting and acknowledging the Whadkjuk people. Scope of works involved demolition, irrigation, both hard and soft landscape, roadworks, kerbing, pathways, furniture, iron filtration, drainage, electrical and lighting works. Over 5 stages our team successfully produced; two ovals with football goal posts, fitness equipment, and a cricket pitch; a place of reflection including the Sorry Pole; the Koolunga Koolangka Waabiny Playground featuring skate park and basketball courts. Densford Civil rehabilitated this important space to a high standard, on time, and to the satisfaction of the local community and client.