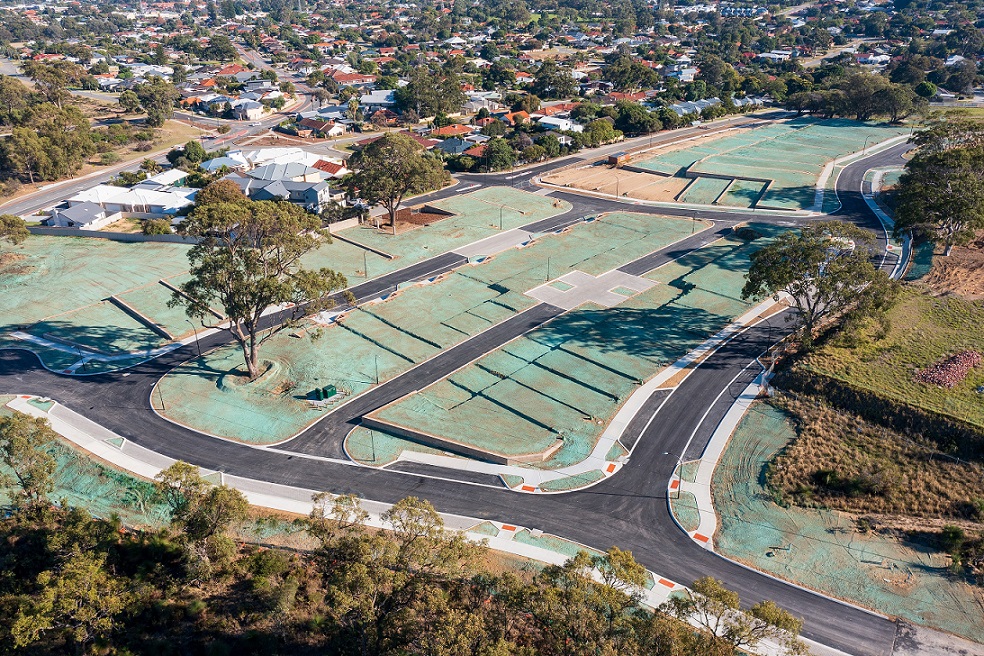 Location: Hamilton Hill, WA
Client: DevelopmentWA
Timeframe-For-Completion: 8 Months
Contract Value: $5 Million
Hamilton Hill SHS redevelopment, an 11.9ha site located in the City of Cockburn to the west of Stock Road. The former school was demolished in 2019. On this site our team delivered 67 residential lots along with 1 group housing site. The scope of works involved contaminated ground treatment, earthworks, clearing and demolition, custom retaining walls and fencing, underground works, roadworks, landscaping, tree retention, and electrical works. We worked closely with DevelopmentWA on a number of environmental initiatives including reusing material from the demolition of the old school to produce road base, drainage aggregate, kerbing, footpaths, stairs and retaining wall blocks. Our successful collaboration with the client and subcontractors resulted in numerous sustainability achievements and a high quality finish.